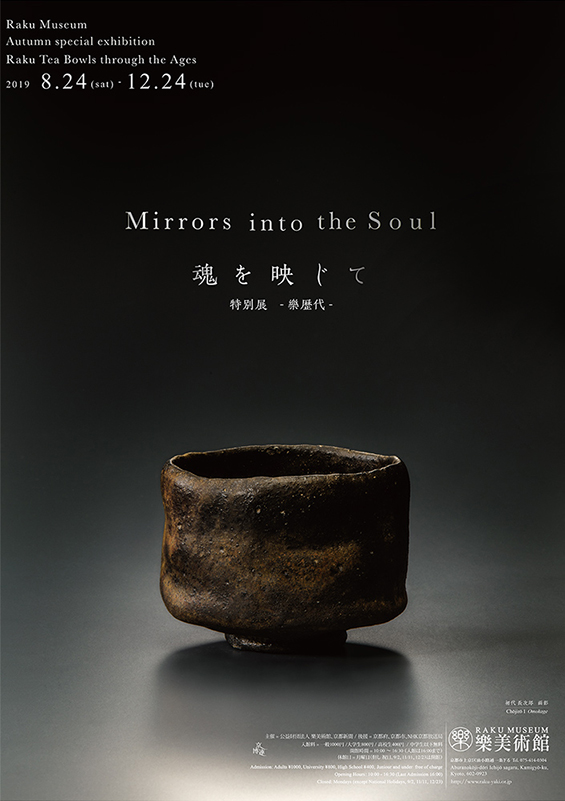 We all have something important to cherish to pass down from generation to generation through the ages.
This something takes a palpable 'form' and yet it is not a mere object to be treasured.
It is something that dwells in the realm of form and at the same time goes beyond.
Is it a heart or a spirit? Is it a feeling or a sentiment? Is it a thought or a belief?
Here we would like to call it the 'Soul'.
What does the 'Soul' mean to you?
This exhibition showcases how this very 'Soul' has carefully been passed down through the ages as a common thread woven across Raku tea bowls over the last 450 years, giving an impetus to creativity and innovation in each epoch.
The formula in the tea ceremony to keep a creative spirit is taught as Shu-ha-ri, obeying-breaking-leaving.
In the Buddhist philosophy of the Diamond Sutra, there is a teaching which goes: 'Abiding nowhere, the awakened mind arises'.

We hope this exhibition will highlight the 'Soul' that flows underneath the spiritual context of the Japanese culture.