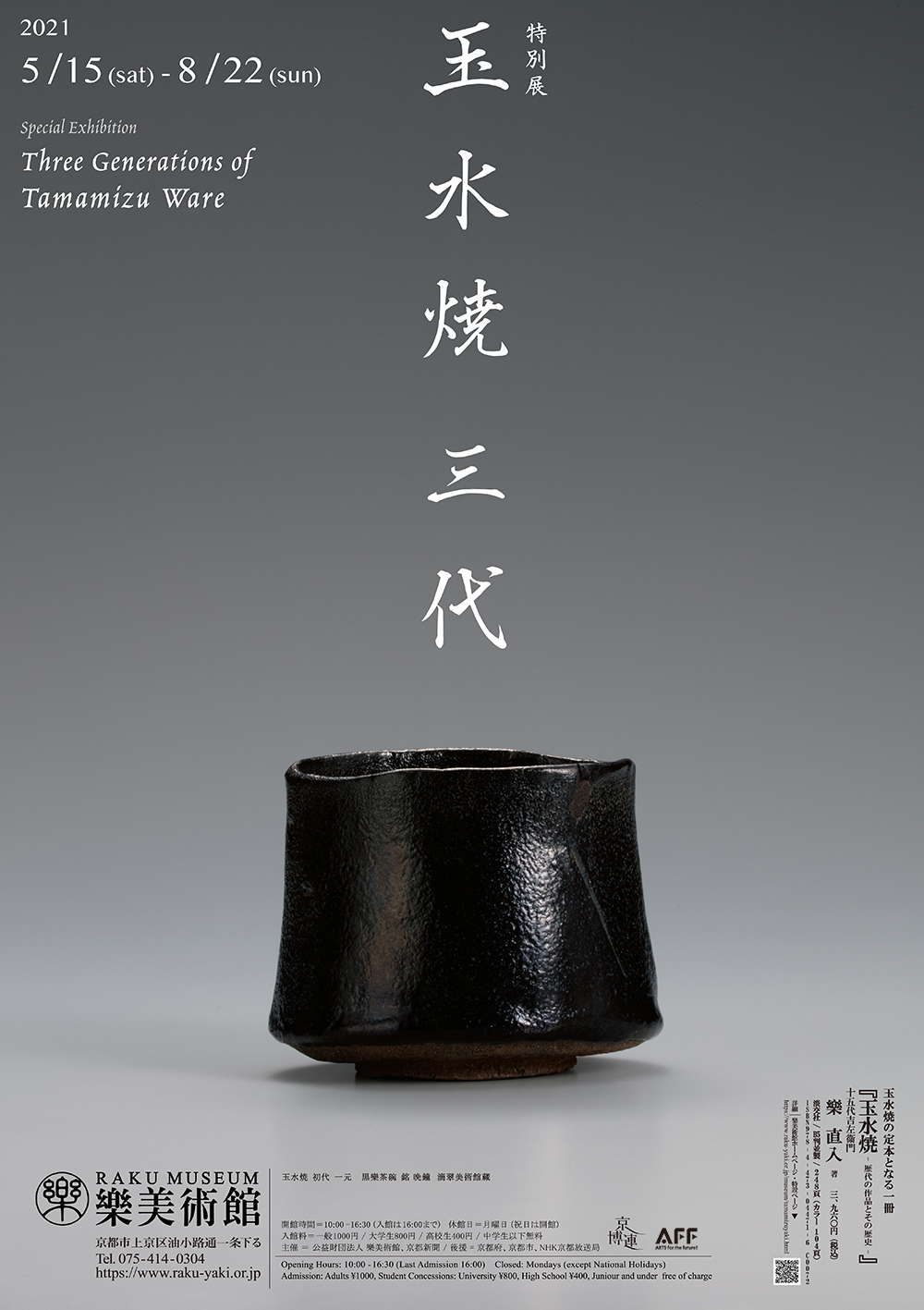 Tamamizu ware is a branch kiln of Raku ware, founded by Ichigen (1662-1722), a son of Raku Ichinyū IV. The kiln was built in Tamamizu village of Yamashiro Province, the present Ide-chō Tamamizu, Tsuzuki District of Kyoto Prefecture during the Genroku years (1688-1704).
Wakigama, so-called branch kilns where Raku ware is made by potters outside of the original Raku descendants, an example being a still on-going Ohi ware of Kagawa Province, had been set up in various places in Japan over time.  Though being one of them, Tamamizu ware was the only wakigama kiln where the founder was directly related to the Raku blood line. Ikkū, the eldest son of Ichigen, who took over the headship as the second generation, died young, therefore his second son, Nindosai, took him over as the third generation. Since he remained unmarried without any children, the Raku bloodline died out with him.  Inui Jinbei, later assuming the name Raku O', who had been an assistant to the family since Ichigen, succeeded as the fourth generation. Tamamizu ware continued to exist up to 8th generation until the kiln was closed in the beginning of Meiji period (1879).
The history of Tamamizu ware mostly remains ambiguous and especially Post-Tamamizu period from 4th generation onwards lacks enough information, which makes attribution of their works difficult.
Therefore, this exhibition showcases the history of Tamamizu ware only by highlighting the first three generations from Ichigen I to Nindosai III without referring to the later period.
It would be the first time to introduce Tamamizu ware to be featured in an exhibition, which we hope in its sense would be a breakthrough. To coincide with the exhibition, we will publish a book called Tamamizu-yaki, which includes an essay on the history of Tamamizu ware as well as the illustrated works, seals, authenticated boxes and newly discovered documents and material. This will be the first complete book on Tamamizu ware.